The pace of life is accelerating. Most of you have more to do every day and it's taking its toll on your sleep! Except...
They are almost never the star of a dish, but just like salt, it's hard to imagine cooking and food without them. Love them or...
We've understood for a long time that being bi-pedal gave our forebears a significant survival advantage. Being able to see prey and predators long...
KITCHEN AND BATHROOM IDEAS
Dunny - noun, plural dunnies. Australian and NZ Slang. an outside toilet; outhouse. From British dialect dunnekin meaning an 'earth closet, (outside) privy' from dung + ken...
"Imagine a product that increases alertness, boosts creativity, reduces stress, improves perception, stamina, motor skills, and accuracy, enhances your sex life, helps you make...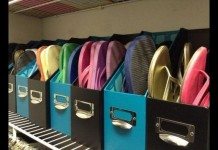 Have you got some magazine holders at home that you don't use anymore? They could be used in several other clever ways! Before you throw...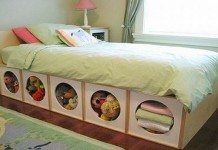 Do you need more storage in your bedroom, but lack the floor space for additional cabinets? The space under your bed is great for...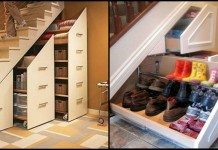 Stand back, Harry Potter! You'll have to find another spot to kip down now that we're sharing these storage ideas! Although stairs are a practical necessity...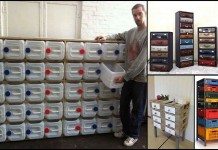 Drawers are a great storage system. Simply pull a drawer out and everything in it is right before your eyes. You can easily find and access...